Tournaments, Leagues & Instruction
Improve Your Game with Leagues and Lessons
Voyager Village golf lessons and leagues are fun for kids and adults.
Having a golf pro work with you to identify your golfing strengths and weaknesses and offer some improvement tips goes a long way toward improving your game. Combine lessons with frequent play and you are on your way to becoming a better golfer.
Join a Voyager Village Golf League
In addition to getting you out on the course to work on your game, golf leagues are a wonderful way to develop friendships. Voyager Village offers several golf leagues that are open to the public as well as leagues for our property owners. To express your interest and learn more, please send an email or call the Golf Shop at 715-259-3910 x3911.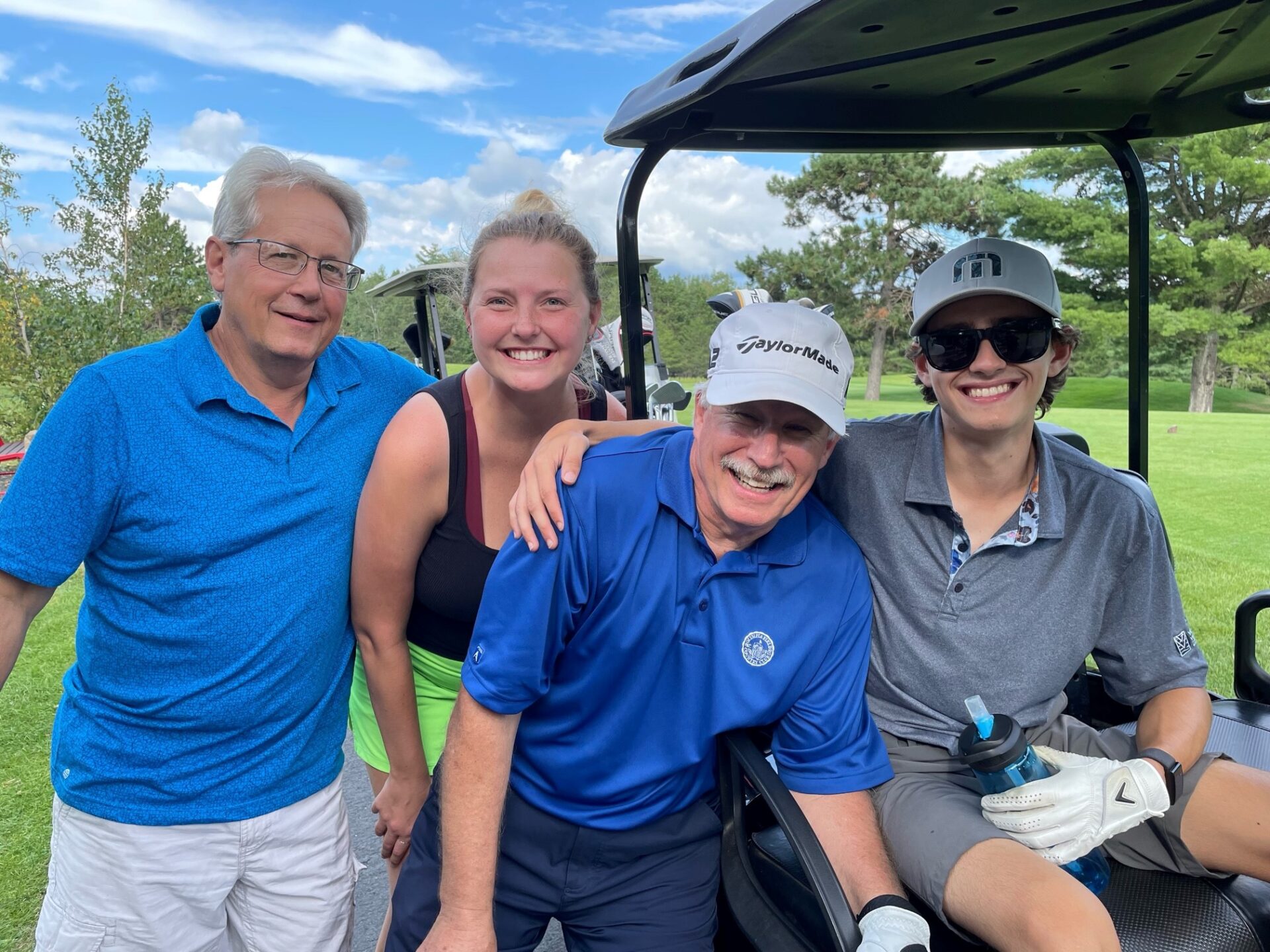 Take Lessons with Dave Bertuleit
Dave excels in guiding and training golfers to achieve their maximum level of performance on the course; adept in designing and implementing individual training programs aimed at nurturing existing competencies, and introducing new golf techniques. Dave received his training from PGA instructors Brad Whalen and Martin Chuck (rated a Top 50 Coach in the Nation). He has over 1,000 hours of classroom, training bay, and on-course instruction. Dave has a strong personal love for the game of golf, as well as the expertise and ability necessary to help others achieve success. Contact the Pro Shop for more information on scheduling a lesson at 715-259-3911.